May 2021 – Touch-Typing Holiday Workshops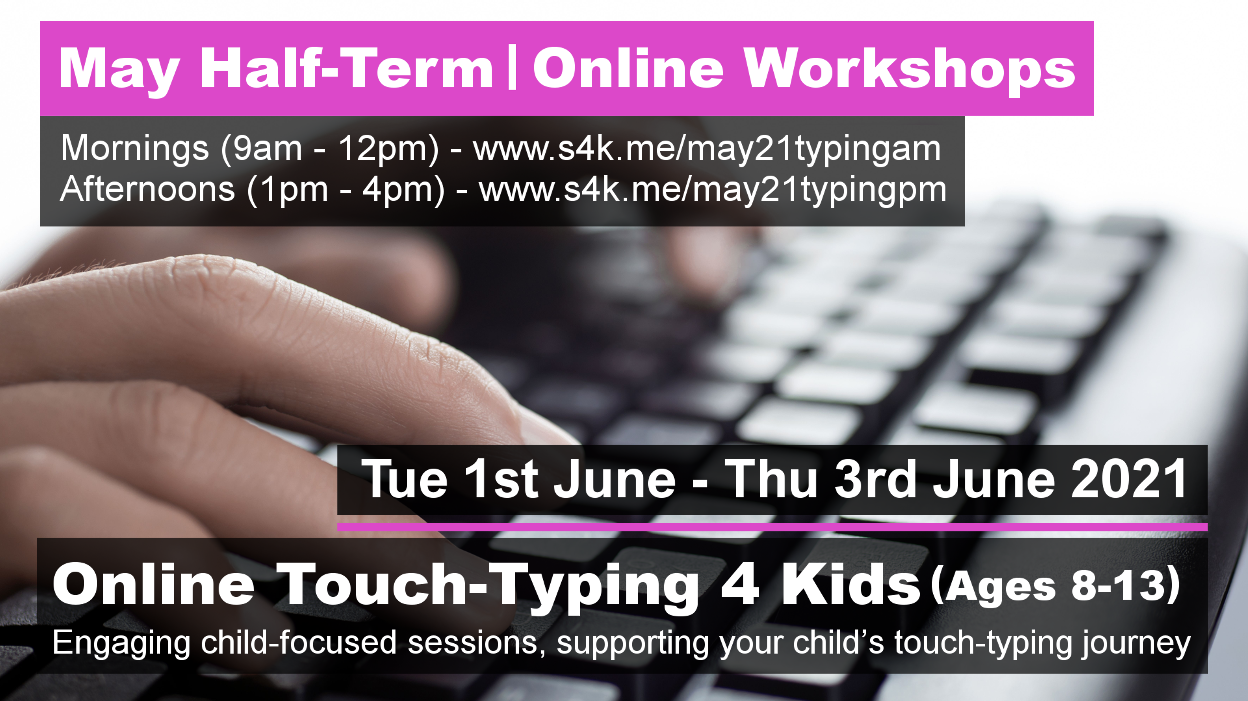 This May half-term, Spark4Kids are running a series of fun and engaging morning and afternoon Touch-typing workshops for children aged 8-13 years.
The Online Touch-Typing May Half-Term 2021 workshops will run for 3 days as follows:
Online Touch-Typing 4 Kids, Mornings: Tuesday – Thursday (9 am to 12 pm daily)
Online Touch-Typing 4 Kids, Afternoons: Tuesday – Thursday (1 pm to 4 pm daily)
Note that the above times are London/UK times – please convert to your local time to ensure the online classes work for you.
If you have any questions, don't hesitate to email or call (see below for contact details). You can click on the individual course links below to book or to find out more about each course.
To find out more, choose your preferred option from the following: