Duke of Edinburgh Award – Skills Section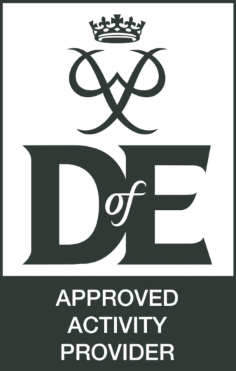 Spark4Kids is an Approved Activity Provider for the Duke of Edinburgh Award – Skills Section.
We offer online computer coding and touch-typing courses for DofE participants.
Participants join for 3, 6 or 12 months based on their DofE Skills level. They attend live, online sessions supported by tutors and their DofE Assessor Reports are submitted upon course completion.
Courses are suitable for both absolute beginners and those with some prior experience.
Participants can join at any time during term-time – there is no need to wait until the start of next term to register.
Autumn 2023 Dates
The DofE Autumn term starts from 11th September and ends on 16th December, with a Winter break over Christmas.
There will be no coding sessions:
Monday 23rd October – 4th November 2023 – Half-term Break
Online DofE Courses
To find out more or to book an online course, kindly click on the individual course links below:
Computer coding – Online Python 4 DofE: learn the highly sought-after life skill of computer coding using Python, one of the most popular coding languages on the planet
Games design – Online Unity 4 DofE: learn how to create mobile and desktop games from the ground up using the professional coding language C# and Unity 3D games engine
Touch-typing – Online Typing 4 DofE: learn the super-useful life skill of touch-typing on this introductory course to improve typing speed, accuracy and overall confidence
Please get in touch for discounts on group or whole school bookings.
Additional Info
Attendees can start a course at any time during the school year
These courses are open to non-DofE participants, and can be joined before registration with DofE
Our terms follow the school calendar, for the convenience of participants and their families
All courses have LIVE! tutors supporting attendees during online sessions
Full training on using our online classroom is provided to attendees
Sessions run for an hour on weekday evenings and Saturday mornings
Registering for a courses will entitle your child to the DofE-mandated quota of sessions, in line with the specified number of months
Start at Anytime
Spark4Kids' Duke of Edinburgh Bronze, Silver and Gold courses can be started at any time. If you want to reserve your space now but have your child start at a later date, please book, and in your booking notes, include your preferred starting week.
Pay Monthly by Instalments
Kindly note that all of our Duke of Edinburgh courses offer the option to pay monthly in instalments. To find out more about our payment plans do get in touch via the Contact Us form.