Duke of Edinburgh Award – Skills Section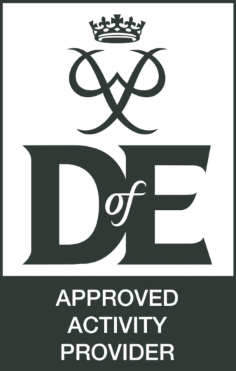 Spark4Kids are an Approved Activity Provider (AAP) for the Duke of Edinburgh Award (Skills Section), and we offer computer coding and touch-typing courses for DofE participants. Due to Covid-19, these courses are exclusively available online and can be attended from the comfort of your home. The courses teach young people valuable life skills and are available for the Bronze and Silver Skills levels.
At Spark4Kids, we teach kids the basics of programming using computer games – encouraging them to experiment, make mistakes, learn from these experiences, and take ownership of the code they write – in their own time, and at their own speed.
Online DofE Courses
These courses are designed for DofE participants aged 13-17 years completing their Bronze, Silver and Gold levels over 3-months, 6-months and 12-months. All courses listed below are appropriate for both absolute beginners and experienced attendees, with real-time tutor-led support being provided in a LIVE! online classroom environment.
To find out more or to book an online course, please click on the individual course links below.
Computer coding – Online Python 4 DofE: learn the highly sought-after life skill of computer coding using Python, one of the most popular coding languages on the planet
Games design – Online Unity 4 DofE – learn how to create mobile and desktop games from the ground up using the professional coding language C# and Unity 3D games engine
Touch-typing – Online Typing 4 DofE – learn the super-useful life skill of touch-typing on this introductory course to improve typing speed, accuracy and overall confidence
Do get in touch with us if you have any questions about our Duke Of Edinburgh courses (see contact details at the bottom of this page).
Kindly note that all of our Duke of Edinburgh Bronze, Silver and Gold courses offer the option to pay monthly in instalments.