Duke of Edinburgh Award – Skills Section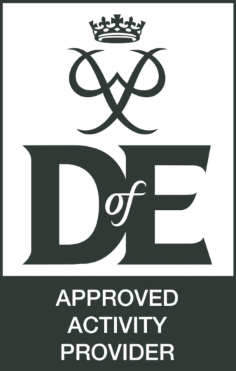 Spark4Kids are an Approved Activity Provider (AAP) for the Duke of Edinburgh Award (Skills Section), and we offer computer coding and touch-typing courses for DofE participants. Due to Covid-19, these courses are exclusively available online and can be attended from the comfort of your home. The courses teach young people valuable life skills and are available for the Bronze and Silver Skills levels.
At Spark4Kids, we teach kids the basics of programming using computer games – encouraging them to experiment, make mistakes, learn from these experiences, and take ownership of the code they write – in their own time, and at their own speed.
Kindly note:
Our online courses have LIVE! tutors supporting attendees during online sessions
Full training on using our online classroom is provided to attendees
Our DofE courses can now be joined at any time during the school year (excluding Summer holidays)
Our course dates follow the school calendar, for the convenience of participants and their families
DofE Autumn Term 2022
The 3-month Autumn 2022 Duke of Edinburgh Bronze and Silver Award term starts Wednesday 14th September 2022 and will run until Wednesday 14th December 2022 (inclusive). Sessions run for an hour on Wednesdays, starting at 6pm and 7pm.
Please make note that there will be no sessions on the following dates:
19th October – Half term holiday
26th October – Half term holiday
Note that the above times are London/UK times – please convert to your local time to ensure the online classes will run at a time that your child can attend.
Do get in touch if you have any questions, using our contact details at the bottom of this page.
Online DofE Courses
These courses are designed for DofE participants aged 13-17 years completing their Bronze, Silver and Gold levels over 3-months, 6-months and 12-months. All courses listed below are appropriate for both absolute beginners and experienced attendees, with real-time tutor-led support being provided in a LIVE! online classroom environment.
To find out more or to book an online course, please click on the individual course links below.
Computer coding – Online Python 4 DofE: learn the highly sought-after life skill of computer coding using Python, one of the most popular coding languages on the planet
Games design – Online Unity 4 DofE: learn how to create mobile and desktop games from the ground up using the professional coding language C# and Unity 3D games engine
Touch-typing – Online Typing 4 DofE: learn the super-useful life skill of touch-typing on this introductory course to improve typing speed, accuracy and overall confidence
Pay Monthly by Instalments
Kindly note that all of our Duke of Edinburgh Bronze, Silver and Gold courses offer the option to pay monthly in instalments.
To take advantage of the group discounts and monthly instalment plans, get in touch (telephone or email) using the contact details at the footer of this page or fill out this form before booking, and we will contact you with information next steps: DofE Group Discount Form
Please note that this form is for submitting a group discount request for our DofE courses – to submit a general enquiry about our DofE courses, please visit this page: Duke of Edinburgh Enquiry
Please read on if you are interested in group discounts for 2 or more DofE attendees.
Group Discounts
We offer group discounts on all of our DofE courses as follows:
2 participants booking together –

8% off

3-5 participants booking as a group –

12% off

6-10 participants booking as a group –

20% off
We offer even bigger discounts if you are a group of 11 or more participants booking together (see below).
Join Anytime Policy
Kindly note that our Duke of Edinburgh Bronze, Silver and Gold courses can be joined even after a term has begun.
Simply book the current term and your child will be able to complete their full complement of sessions to fulfil the hours required for Duke of Edinburgh. Depending on when your child starts, some sessions may be scheduled to continue in subsequent, follow-on terms (we do not generally run DofE sessions during school holidays, unless otherwise stated).
If you want to reserve your space now but have your child start later in the term , kindly book and include your preferred starting week in the learner notes.